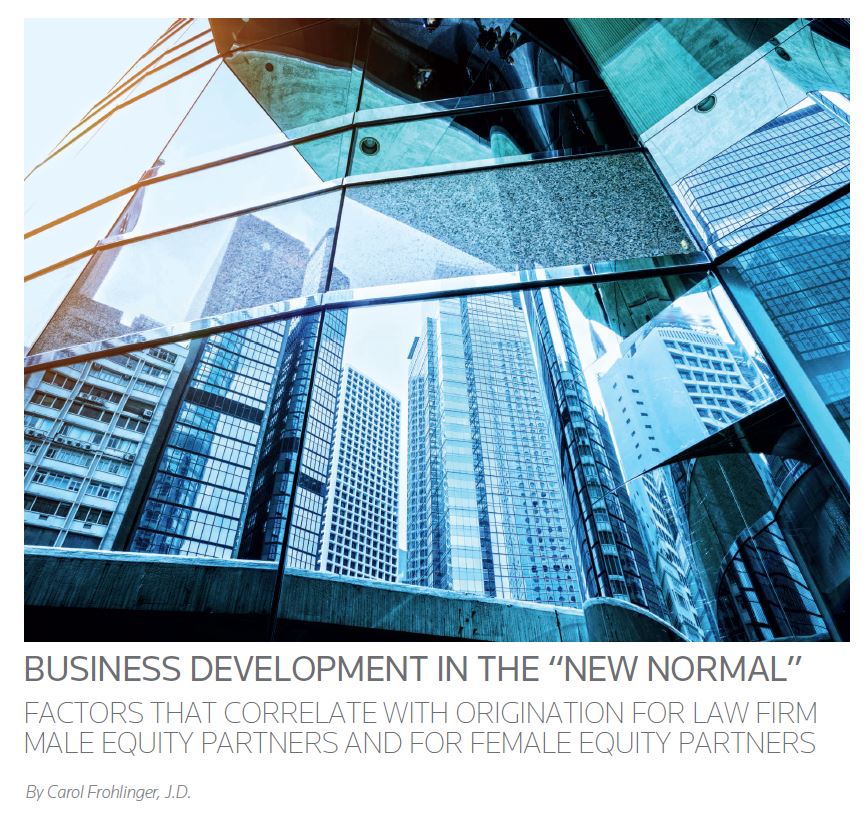 Business development for women lawyers is often challenging. The playing field is not equal for men and women lawyers when it comes to business development – and women can face an uphill struggle.
Carol Frohlinger's research is based on an in-depth analysis of rainmaking behaviors that work. Her study shows that business development success for women equity partners and male equity partners depend on different activities.
The bottom line is that female lawyers have to depend more on their individual efforts to get additional legal work rather than relying on their firms to support them. For example, when they are invited to client "pitch" meetings, they should negotiate for their fair share of the origination credit before attending the meeting. Women should also make a point to invest appropriate time in business development.
The research identified business development "best practices" for men too. And, practices that work for both men and women are discussed.  Lawyers should do these activities regularly and well.
Carol has designed and developed a Women's Business Development Program using the insights from the study.
Read the press release.
Then learn more about the white paper.
And take a look at the Q&A interview on Thomson Reuters Legal Executive Institute website.