Carol Frohlinger, along with members of a team she advised, was awarded the third prize at the Women in Law Hackathon live pitch event held at Stanford Law School on June 24. The inaugural "shark style" competition was designed to generate innovative ideas to move the needle toward gender parity in BigLaw.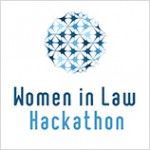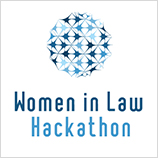 Beginning  in January, Carol worked with a team of six highly accomplished lawyers in leadership roles at their respective firms as well as a Stanford Law student and a co-advisor from a not-for-profit to identify a major challenge for women in law firms as well as to offer a solution to solve the problem. The team included:
Read more about the challenge and the idea Carol's team pitched in this excerpt from the results as reported by the Diversity Lab.