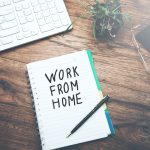 Thank you in advance for your participation in this survey. Your opinions will be very helpful to us as we catalog the experiences women are having regarding working from home (WFH) during the Covid-19 pandemic.
In exchange for your valuable time and opinions, we will be pleased to send you a complimentary digital copy of an executive summary of the results if you would like to receive it.
Instructions:
We estimate the Working From Home Survey will take no more than 15 minutes to complete. Please be candid and provide as much information as you can.
Confidentiality:
Your privacy is important to us. Negotiating Women, Inc. holds all survey responses in the strictest confidence and will not share the information with any third parties.